17th Street Barbecue
Main Content
17th Street Barbecue: Making Mealtime Memories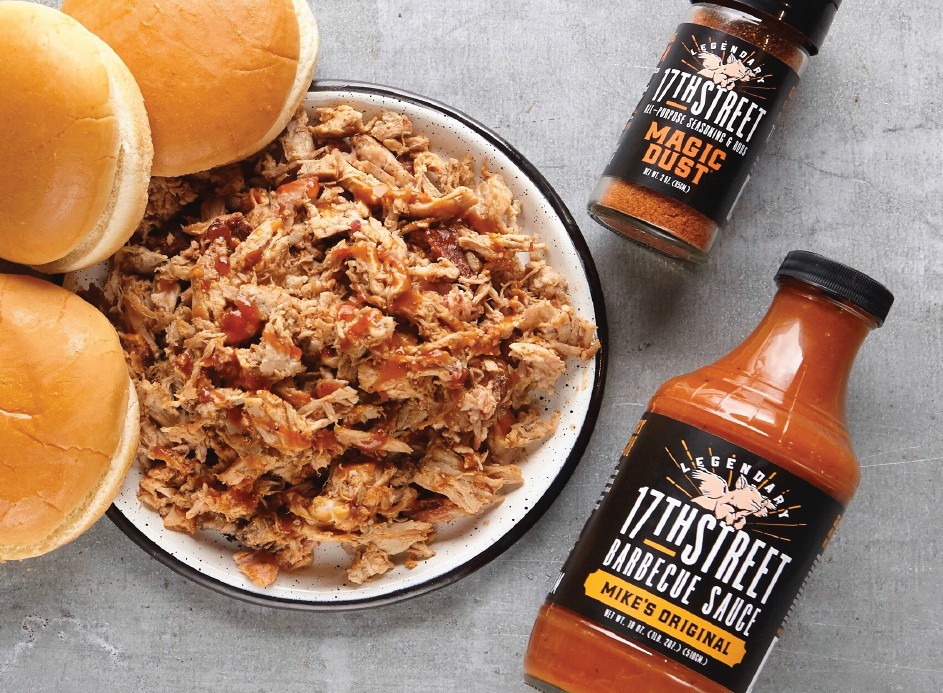 Barbecue is like a religion when it comes to 17th Street Barbecue. The smalltown restaurant provides the atmosphere and customer service that has people coming from across the world to get a taste of this local favorite.
Amy Mills, co-owner of 17th Street Barbecue, shared the story of how it all got started and what makes it such a special place. Mills said that her dad and co-owner, Mike Mills, started in the industry after being inspired by his own father.
Mills said, "My dad used to wake up to the smell of smoke, he could smell it from his crib and that meant that his dad would be outside barbecuing. He has been in barbecue his whole life in some form or fashion, along with my grandfather, so it is definitely a family business."
Mike Mills opened the barbecue restaurant in 1985 where it began in a building that is over 100 years old. It had many small, local bars that once operated in the old Murphysboro building. "We made it into a restaurant with a more expansive menu than what previous owners had done in that location," said Mills.
With so much history in the building and over 40 years in the barbecue industry, 17th Street Barbecue has people coming from near and far to get a taste of this family recipe. A recipe that originated in the kitchen of Mills' grandmother and is rich with flavor.
"Now 50% of the people who come here to our restaurants are from out of town, out of state, out of country, because they have seen us on TV, or read our books, or read about us in some way.
And, they are coming on a barbecue journey and want to eat at 17th Street," said Mills.
17th Street Barbecue isn't just serving up delicious barbecue to visitors, but they are also serving up memories that last a lifetime. From college students, locals, and tourists, 17th Street Barbecue has become a staple for creating memories with family and friends.
They have become associated with celebratory moments in people's lives from graduations at SIU, weddings and local events, as well as a travel destination for barbecue aficionados. Their customers are connected to 17th Street Barbecue through nostalgic memories.
Mills explained, "We now have a couple generations that have 17th Street Barbecue as their favorite, if you came to school at SIU and your parents brought you here to eat as a special treat or you brought your dates here, then that is your memory. People who went to SIU come back again and again. It is definitely a taste memory."
With such a passion for creating barbecue memories, 17th Street Barbecue will be embarking on a new project with the opening of their sauce factory in Murphysboro. It will also feature a coffee shop with breakfast and lunch options.
This new expansion to 17th Street Barbecue is something Mills has been working on for the last several years. She had the business plan ready so that she could secure financing, but the Illinois Small Business Development Center at SIU (SBDC) really helped with running the numbers.
Mills said, "I met with SBDC, I showed them all my numbers, and asked them if it was a viable business. Greg helped me run numbers for the sauce end of it and then we did projections for the coffee shop.
That was extremely helpful and then going to my bank and securing funds for it."
With customers behind 17th Street Barbecue, this local staple is sure to continue to be successful. Their commitment to local partnerships with favorites like Rule of Pie, Big Muddy Hogs, and other businesses has included curbside food packages that customers can buy.
Mills has started a trend of motivational messages called Sunday Sermons which have become popular around the world among their barbecue community and followers. It's yet another reason why 17th Street Barbecue has people flocking to southern Illinois for flavorful pork and magic dust.
17th Street Barbecue can be found on Facebook. For more information contact their Murphysboro or Marion locations, www.17bbq.com, or call (618) 684-3722. You can visit their flagship location in Murphysboro, IL at 32 N. 17th Street.