Bike Surgeon
Main Content
The Bike Surgeon: Creating A Community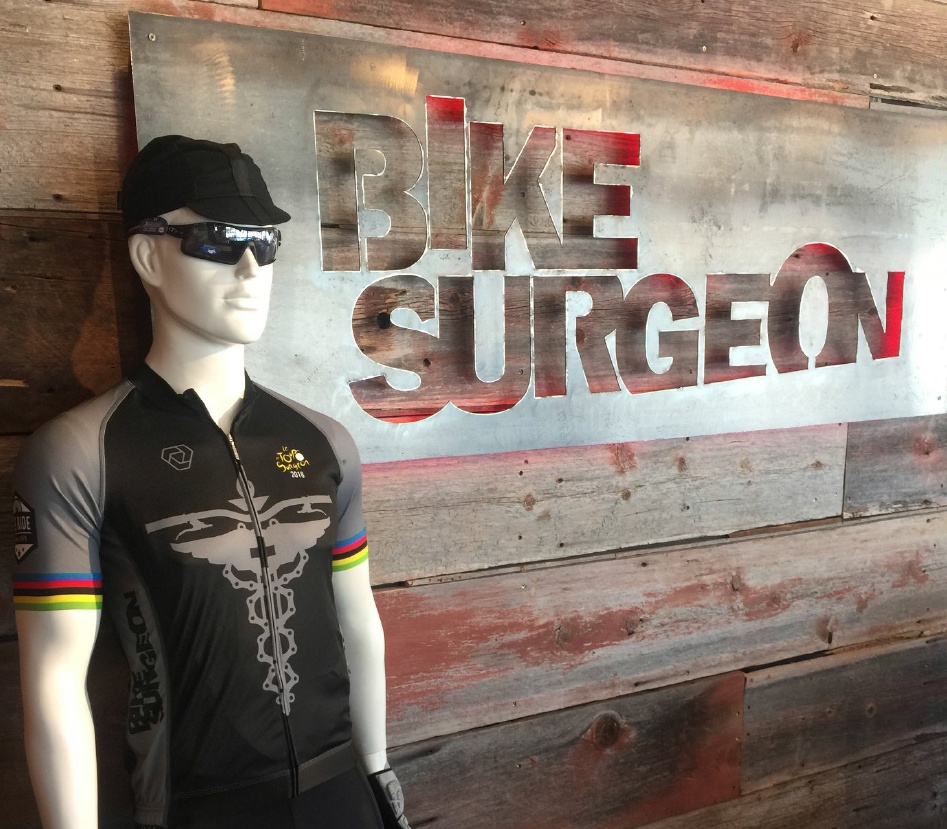 Jon Greenstreet, owner of Bike Surgeon in O'Fallon, says that the biking community is the biggest driving factor for his business. He wants customers to enter the shop and feel welcome, because he understands that some customers who walk in the door may be intimidated by all the different bikes and think the store is not for them.
"And instead of that, open the door to them and say 'hey come on in. Let's do this. Let's have some fun. Enjoy the hell out of it. Life will be good.' That's kind of the idea behind it," Greenstreet said.
Bike Surgeon is a business that's been around for about 40 years. "I was an advertising student at SIU and started a business in Carbondale fixing bikes and stuff. It evolved over time, a little bit here and there," Greenstreet said.
In 2004, after the bike shop was sold and resold, he purchased and ran the Carbondale store until 2009, when he opened the Bike Surgeon store in O'fallon, Illinois. He leased the space for that store until 2017, when he purchased the building, which he marks as a proud milestone for his business.
Bike Surgeon is more than a bike shop, it's a way of life. "[Bike surgeon provides] the events, the rides, and the opportunity to partake in the sport. Not just sell you something," Greenstreet said. "We give you opportunities to ride...weekly rides, big events, little events, all kinds of stuff "
In addition, Greenstreet is changing up things at the O'fallon store that he hopes will help drive even more business. "We're adding a cafe and bar space as we speak," he said. The cafe and bar plans to start with drinks but he hopes to one day add sandwiches to the menu as well.
Greenstreet addresses that it's important to keep up with the times in the retail industry as it changes, especially for small businesses. It's key to create loyal customers that will keep coming back for generations. "We're trying to up our service…the customer service side of things and maintain good customer relationships."
Running a successful business is a lot of work, so Greenstreet found help through the Illinois Small Business Development Center at SIU. "It's a little bit of everything. The built-in business consulting really works well for us," he said,  "The knowledge, [and] the financial piece is something I really saw a lot of value from." He said they even provided him with materials that he continues to use to this day.
According to Greenstreet, the SBDC keeps themselves relevant to not only startups but established businesses as they continue to grow. "To this day I pick up the phone and call once every six months or so and say 'Hey I got this question, who do I talk to, what do I need to know, what's changing on this?'"
Bike Surgeon can be found on Facebook. For more information, contact them at (618)- 622-1693, www.bikesurgeon.com or visit their shop located at 201 E State St. O'Fallon, IL.